Heaven Now
Black Magik the Infidel, Swing Dee Diablo, The Archetype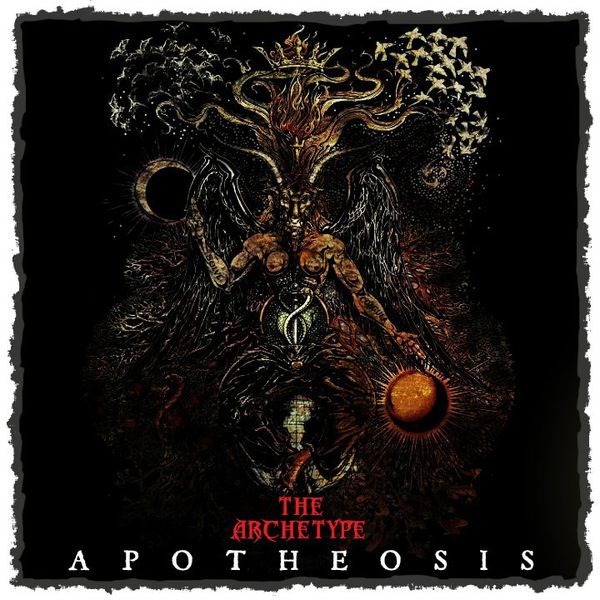 Apotheosis
The Archetype
CD Download

Apotheosis CD + Limited Edition Apotheosis Watch Bundle Download

Apotheosis CD + All Over Print T-Shirt Bundle (#1) Download

Apotheosis CD + Limited Edition All Over Print Tee Bundle (#2) Download

Apotheosis CD + Limited Edition Apotheosis Work Out/Basketball Uniform Bundle Download

CD+Limited Edition The Archetype Baseball jersey Download

CD+Limited Edition The Archetype High Top Skateboarding Shoe/Hat Bundle Download
Debut Album from St.Louis, Mo's Prince of Darkness "The Archetype!
All instruments performed by Joe Phipps Additional Keyboards, Synths, and Electronics By Joe Phipps
credits: Produced By The Archetype Co-Produced By Joe Phipps Recorded by Joe Phipps at Pollution Studios (St. Louis, Missouri, MO) officialhp@yahoo.com www.humanpollution.com
Tracks 5, 9,and 12
Recorded by Michael Tre L.B. Locks at DivAudi Studios (Troy, Michigan)+
Executive Producers: Snake Eyes Da Great and Kyle Steavenson
Expected release: October 19, 2018 credits releases October 19, 2018
Read more…
close
0:00/1:25

0:00/2:37

0:00/2:17

0:00/2:51

0:00/2:11

0:00/2:32

0:00/2:10

0:00/2:25

0:00/2:32

0:00/2:16

0:00/2:07

0:00/2:53

0:00/2:56
$25.00
Save 20.0%!
$20.00
The Archetype Limited Edition Apotheosis Flash Drive!
The USB Flash Drive is sleek, stylish and convenient, with a Dope Brimstone look, black plastic casing, reasonably small size and smooth feel. It fits easily in your pocket, with a lanyard. Comes Pre-Loaded with the full Apotheosis Album+DVD, but u can also Effortlessly store important documents, pictures, music and other media on this 2 GB. Don't be a weirdo and Get 1 now!
Read more…
close